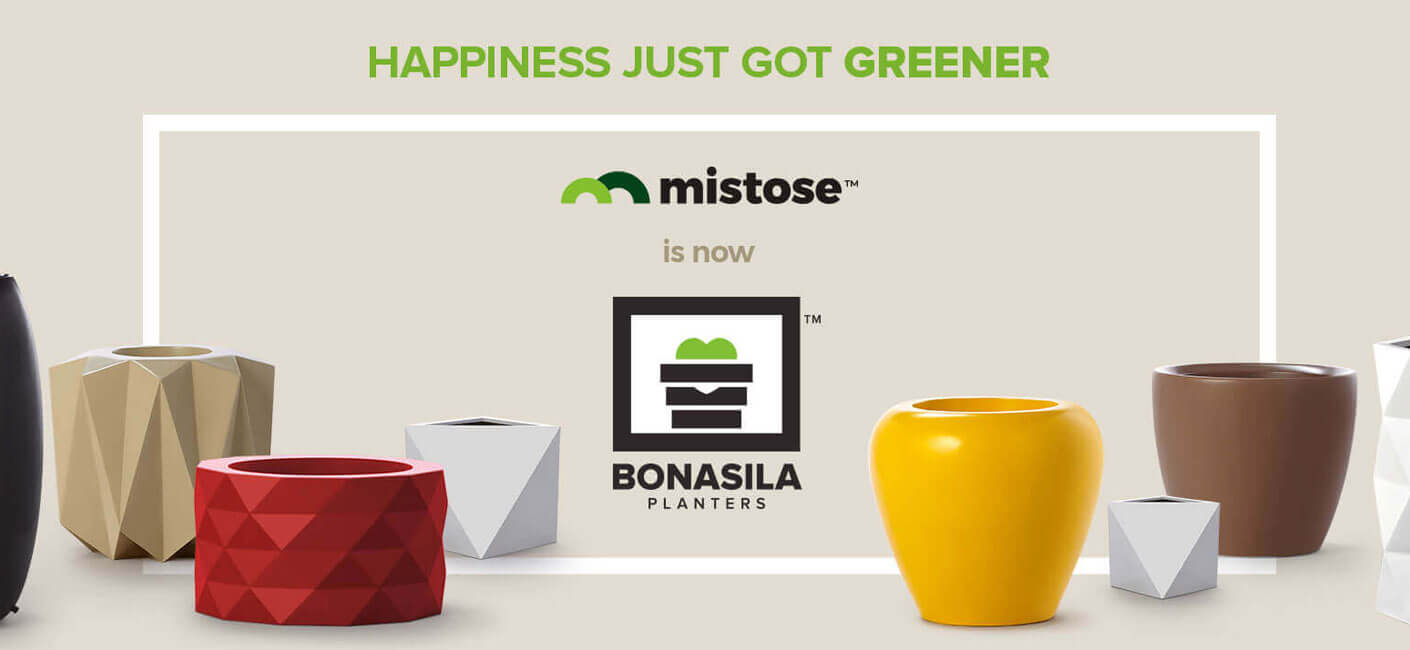 Mistose is rechristened as 'Bonasila'
Early, this August 2018, Mistose planters got more exquisite as it got renamed as 'Bonasila'. Engaged in the manufacturing of ingeniously designed planters, Mistose now Bonasila will adhere to its same philosophy of giving the inconsequential planters a unique identity while designing beautiful indoor and outdoor spaces.
The name Bonasila means the peaceful existence created in a righteous manner. Hence, the name befits the nature of the brand that is to create meaningful experiences through green urban spaces.
Enchantingly designed spaces with planters often offer an escape from the humdrum of daily life. It breathes new life into the ambiance and creates a perfect harmony between the natural environment and the built environment.
When asked about rebranding, Kapil Vaishnani, the founder of Bonasila responded, "The name Bonasila was chosen to bring the brand's larger purpose to the forefront, that is to make a real difference in the urban landscape through offering greener experiences. Supported by the tagline- Plant Happiness, we are sure that the brand name will create a proper impact on its target audience."
About Bonasila:
Bonasila is an online platform for stylish planters that are crafted by designers with years of rich designing experience behind them. The company was created with the objective of bringing planters out of the ambient obscurity and getting them noticed not only for their beauty but also for enhancing the aesthetics of the surrounding spaces.
Media Contact:
Bonasila
Kapil Vaishnani
hello@bonasila.com