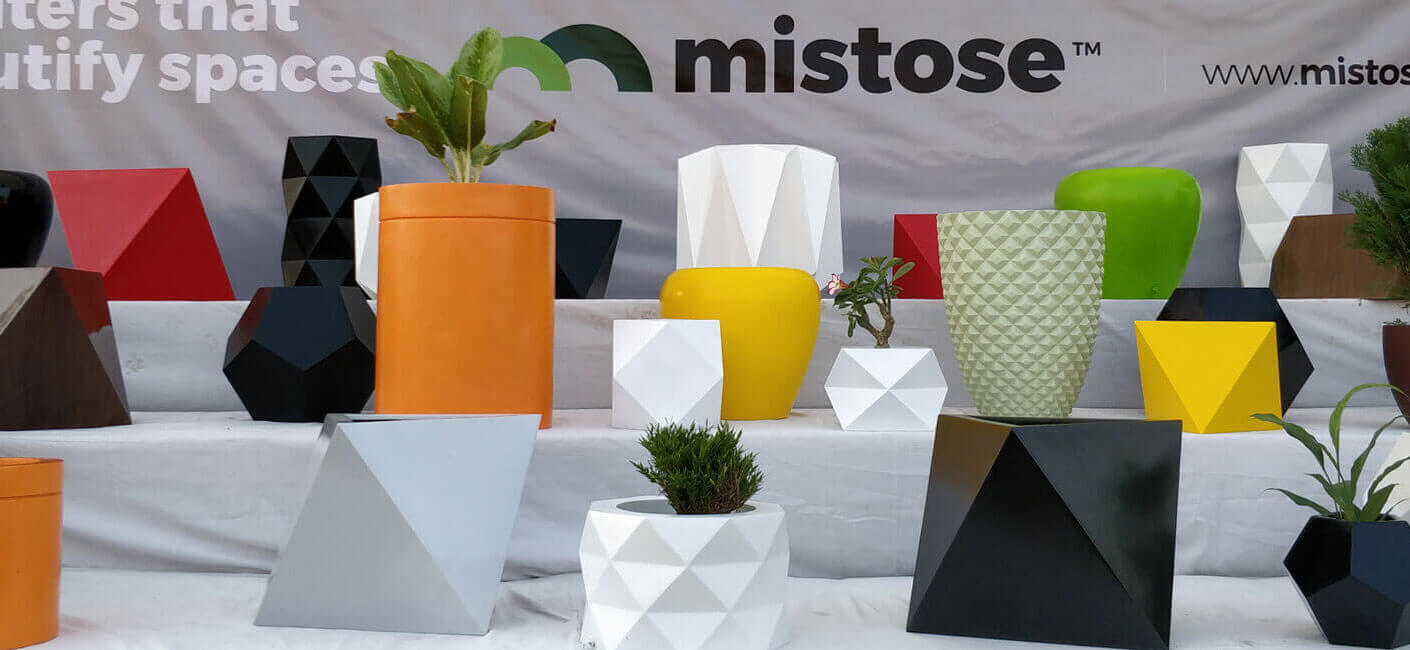 Mistose received overwhelming response from the visitors at Ahmedabad Flower Show
Received a footfall of over 15,000 over the 10 days at Mistose in the Ahmedabad Flower Show 2018.
Mistose is the new creative design venture by the Ahmedabad based advertising and design agency, Litmus Branding. With Mistose, team Litmus has extended its designing expertise into the world of stylish planters that beautify ambient spaces. At the super successful Ahmedabad Flower Show 2018, which is an annual exhibition organized by the Ahmedabad Municipal Corporation (AMC), a whopping 15,000 plus people visited the sprawling stall of Mistose. We received a sizeable amount of positive leads, enquiries, and orders. A lot of these viewers felt an instant connection with the designer planters and were seen taking selfies with them by the hordes. The visitors not only included the Ahmedabad citizens but also architects, interior designers, landscape artists, florists and nursery managers from across India and the Globe.
Team Mistose is delighted by this overwhelming love and support received from one and all. "We thank AMC for this exhibition which not only is a great platform for us but also helps in raising environmental awareness by bringing people closer to exotic and beautiful plants," says Kapil Vaishnani, the founder of Mistose.
About Bonasila:
Mistose is an online platform for stylish planters that are crafted by designers with years of rich designing experience behind them. The company was created with the objective of bringing planters out of the ambient obscurity and getting them noticed not only for their beauty but also for enhancing the aesthetics of the surrounding spaces.
Media Contact:
Mistose
Kapil Vaishnani
digital@bonasila.com