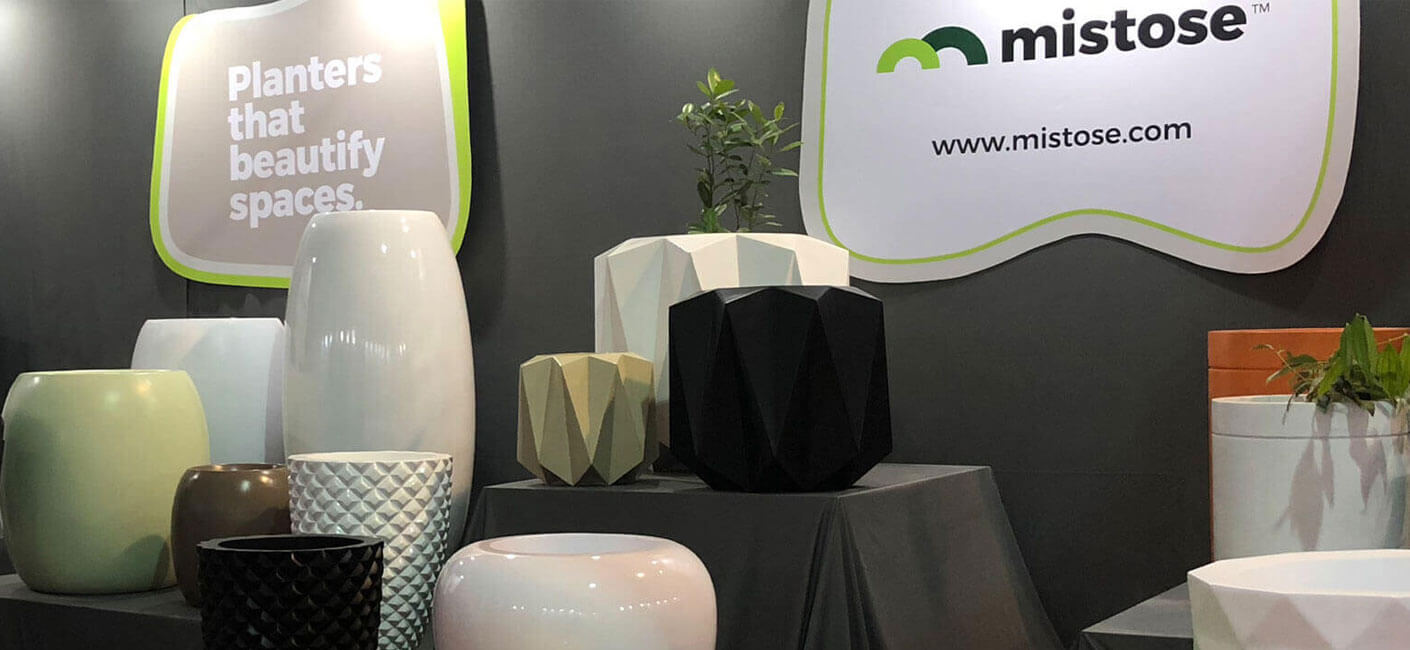 Mistose all set to participate in Pune Flora Expo 2018
The makers of beautiful planters to make their presence felt in South Asia's premier meeting ground for the flora industry.
Mistose is all set to make a splash at this year's Pune Flora Expo. The three-day International Expo to be held from 23rd to 25th February is the premier meeting ground in South Asia for the flora industry.
Mistose manufactures designer planters for indoor and outdoor spaces for homes, offices, hotels, resorts, restaurants, and other premises. These planters are made of Fibre Reinforced Plastic (FRP) and Fibreglass.
"The Flora Expo is an international meeting ground not only for florists, decorators, and interior designers but also for bulk buyers like large retailers, home centers, supermarkets, departmental stores, interior designers, and interior shops. So it is 'the' place to be in during those days and we can't afford to miss it," says Kapil Vaishnani, the founder of Mistose.
Team Mistose believes that their beautifully designed planters in the stall no. 79, hall a will instantly draw the attention of everyone, and will occupy their mind-space, which is a great space to be in for any business.
About Bonasila:
Mistose is an online platform for stylish planters that are crafted by designers with years of rich designing experience behind them. The companywas created with the objective of bringing planters out of the ambient obscurity and getting them noticed not only for their beauty but also for enhancing the aesthetics of the surrounding spaces.
Media Contact:
Mistose
Kapil Vaishnani
hello@bonasila.com