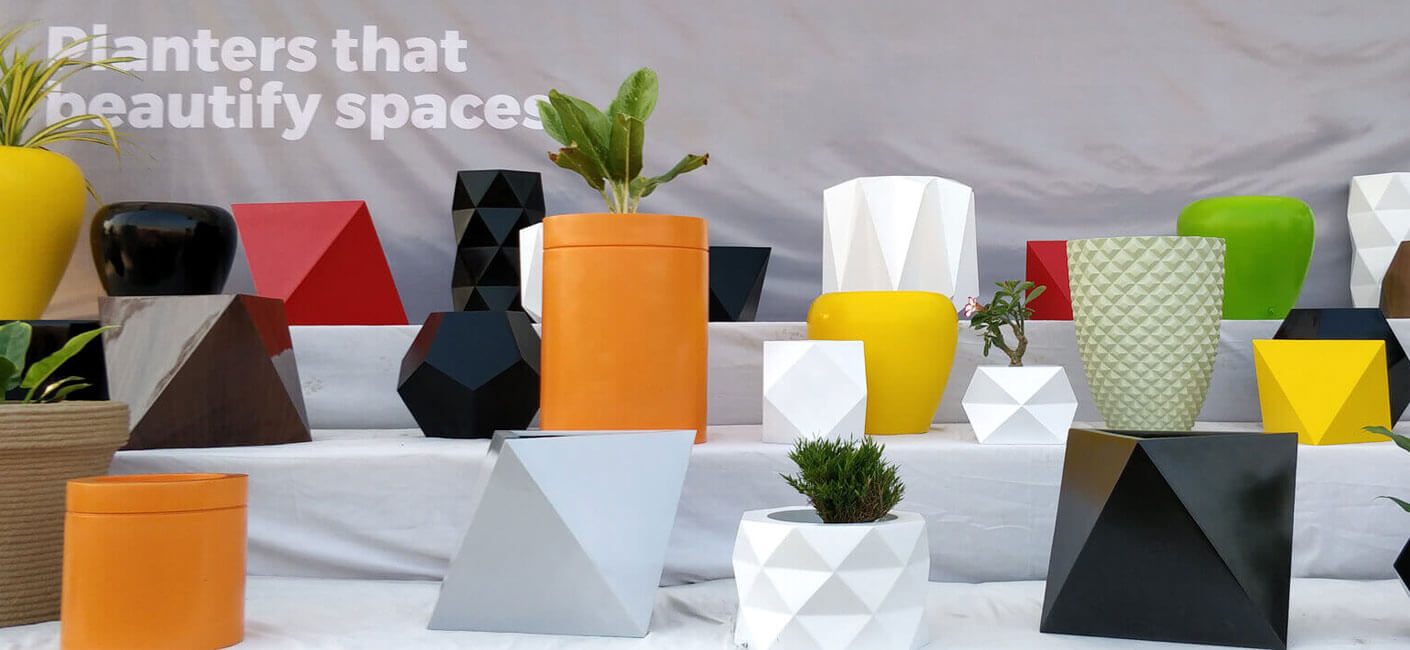 Bonasila to exhibit its range of designer planters at Flora Tech India 2018 held at Bengaluru.
To refashion the aesthetics of your space and nurture it with happiness and utter optimism, Bonasila came into existence. With more than 17 years of expertise in the design field, the company ventured into manufacturing of Fibre Reinforced Plastic (FRP) planters.
The exciting range of Bonasila planters will be exhibited at the three-day Flora Tech India 2018 Expo organized at Bengaluru from August 31 to September 2. The event offers a comprehensive range from plants, trees, palms, greenhouse, and landscape equipment to floristry and garden features.
Kapil Vaishnani, the founder of Bonasila, said, "This event will serve as a platform to showcase our FRP planters, exquisitely crafted in an innovative style for both outdoor and indoor spaces. The sustainable design with excess water management system enhances the convenience. For landscape architects as well as for bulk buyers like large retailers, interior designers and departmental stores, this event will surely offer them contemporary yet cost-effective solutions."
At Bonasila, everyone believes that designs should not just stand out from the crowd but should also win at convenience. The planters are all set to greet the visitors at Stall No. C – 37/38, Hall No. 2.
About Bonasila:
Bonasila is an online platform for stylish planters that are crafted by designers with years of rich designing experience behind them. The company was created with the objective of bringing planters out of the ambient obscurity and getting them noticed not only for their beauty but also for enhancing the aesthetics of the surrounding spaces.
Media Contact:
Bonasila
Kapil Vaishnani
hello@bonasila.com