No matter what, our home always stands as the most important place for us. Irrespective of our job locations, as thrilling as they might be, most of us can't wait to get back to our homes and have the most relaxing and joyous time. We not only find our homes just too comfortable but also the most beautiful place in the world.
This is because we have lived the best of moments with our close ones here and have grown up with lots of learning and love here. Basically, we have been shaped by the love, care and voices within this space. Now, with passing time, our homes also should go through some thoughtful and unique changes. This should be done to get an enhanced soothing effect and visual appeal to our homes.
The best way to breathe new life into our space could be by decorating plants around. They will serve the purpose of recreating living just well. Our space will become more organic, fresh and aesthetic along with lots of positive energy. Even top influencers and celebrities find peace and happiness in making their homes nature-centric. They also make sure that they quickly adapt to the industry decor trends and portray them beautifully in their homes. This gives their audience appealing ideas too.
So, here is a list of a few influencers and their decorated space from which you can take an inspiration:
Bruised Passports (Savi & Vid):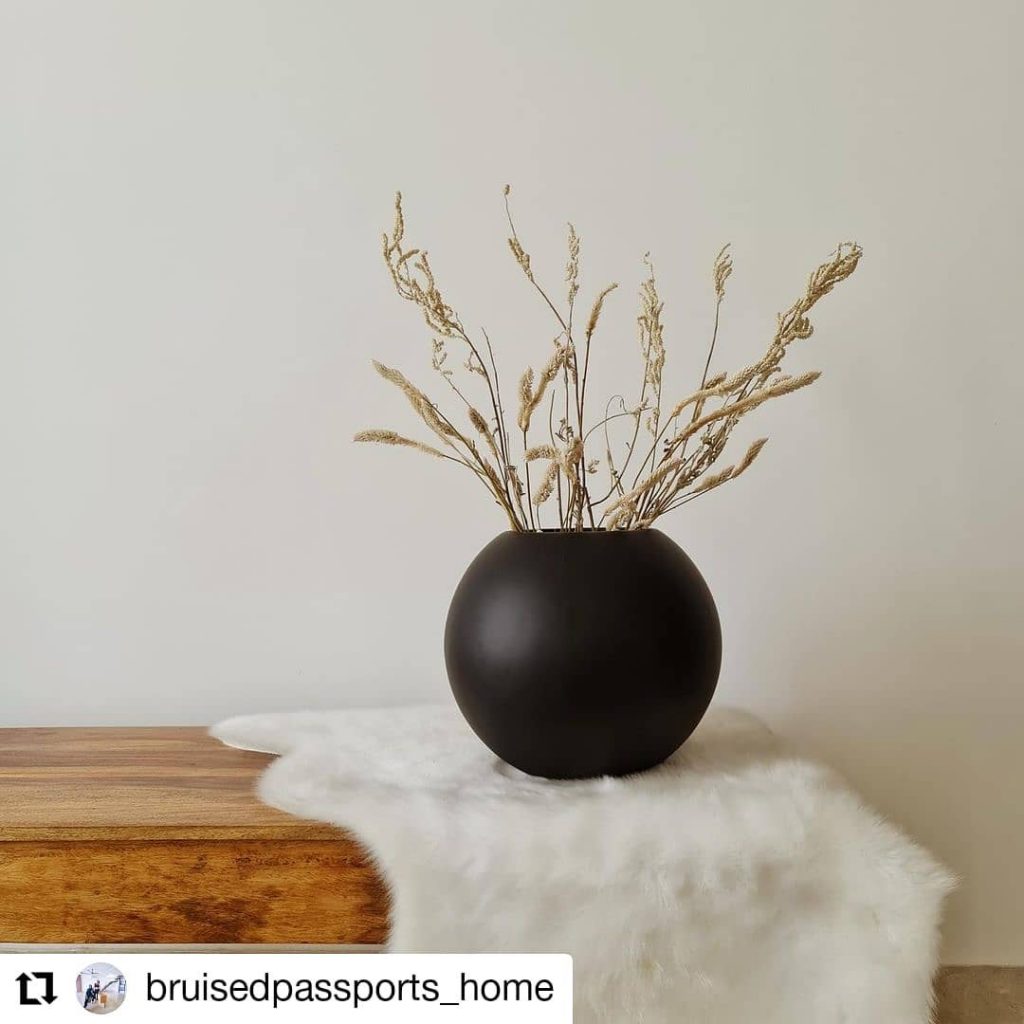 This globetrotting couple wanted outdoor plant pots for the balcony of their new home. They specifically wanted a monochromatic touch to their beloved plants. But, as soon as these beauties were delivered to them by Bonasila, they decided to keep them very close to them and hence kept them indoors, atop their tables. They placed one of the pots on a small white-coloured fur-matt, giving the perfect contrast look, a minimalistic look.
Debasreee (Debasree Banerjee):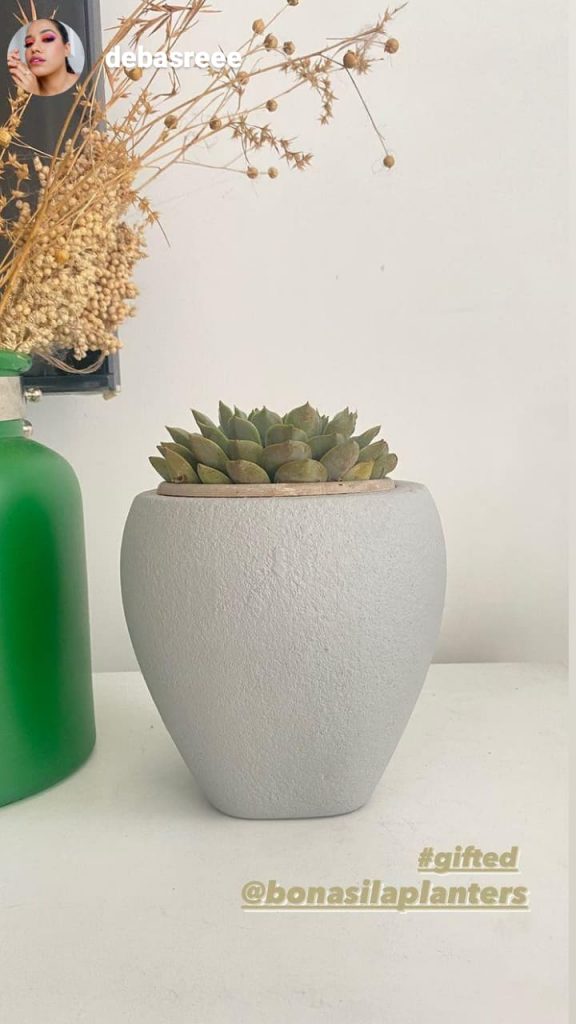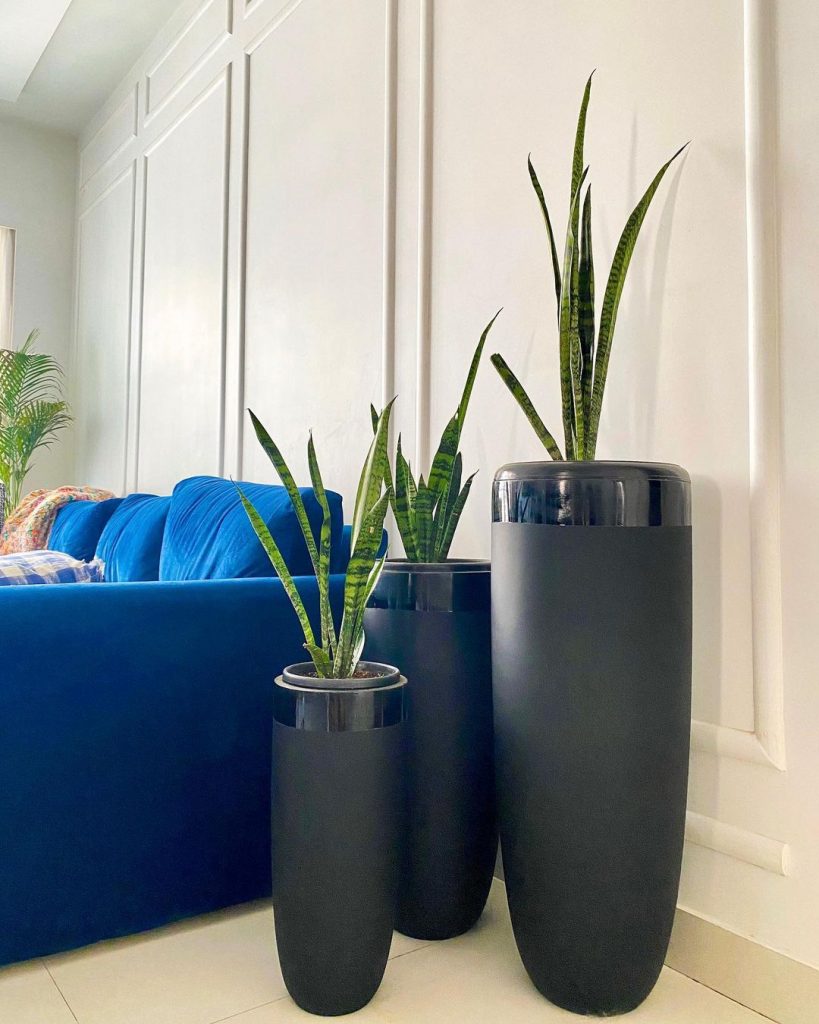 This beauty/fashion and lifestyle blogger, who is also the founder of Debasreee Beauty, chose to place one of the designer planters which she got from near her window (Narcio-Tabto Collection, Bonasila). The other planters that stand tall up to 18', 24' and 30' can be seen placed in the living area near the sofa set. These light-weight, black matt finished planters are decorated well with beautiful snake plants in them. You can place these pots height wise, or just in a triangular pattern. If you prefer to keep your home decor super elegant, then go for a black and white combination of planters, just like her. Black and white can never go wrong!
Theallyyedit (Alisha Pekha):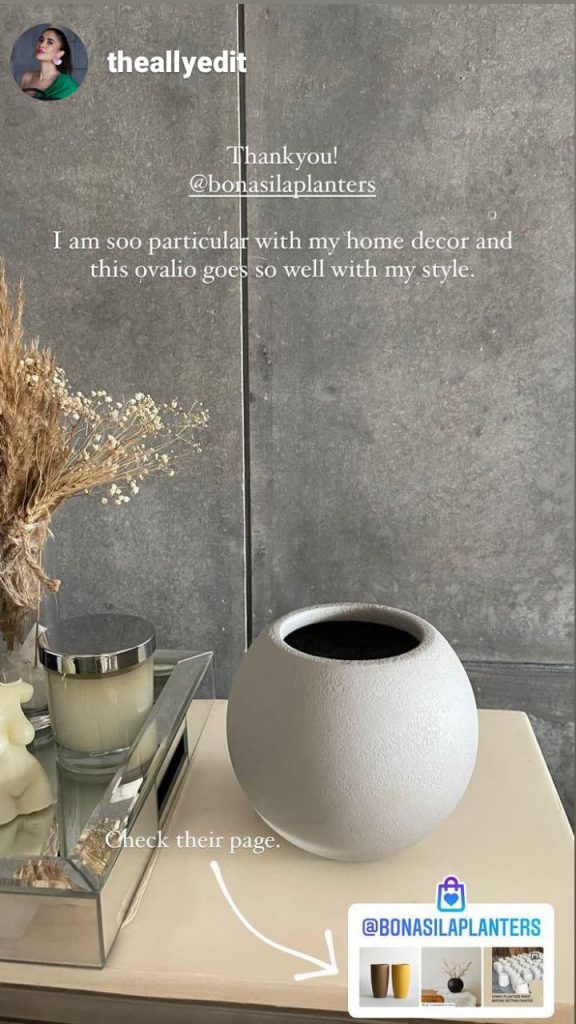 This travel and fashion blogger placed her planter on the tabletop. Along with the rich aesthetic appeal and freshness of the plants, she also placed scented candles and diffuser oil and sticks to have a pleasant aroma overall. You can place tiny succulents like a jade plant, snake plant, cacti etc in such small round designer pots.
Willowandlovehome (Krittika Srikanth):
This lifestyle blogger placed her tiny rustic grey coloured planter on a white saucer, she loves a lot of whites around so it makes a perfect combination. You can also place a medium-sized designer planter beside it to give it a parent-child look.
Feistyfoxdiaries (Stephanie Timmins):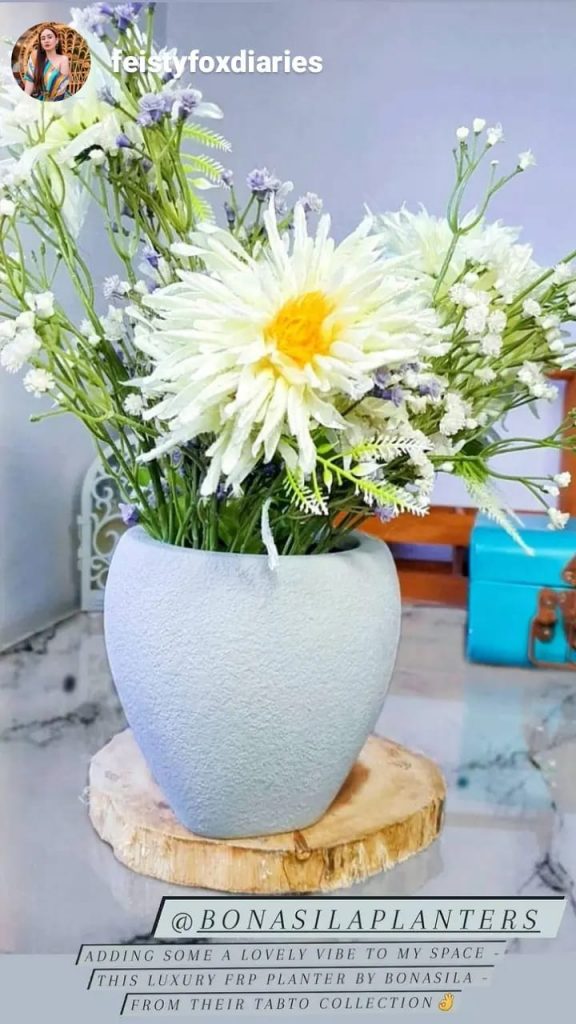 This fashion and lifestyle blogger chose to place her plants on fancy coasters covered with resin art along with other decor pieces. Placing colourful flowers inside these rustic textured planters will definitely elevate the beauty of your space. You can find such luxury FRP planters from our Tabto collection.
Kinjalshuklabhanushali: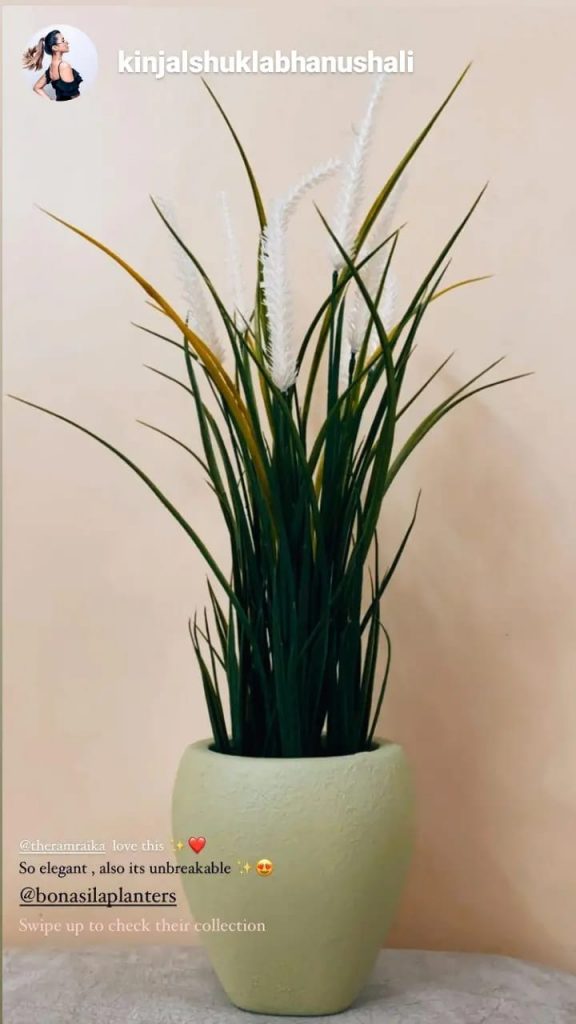 This luxury lifestyle blogger has placed the designer planters very elegantly and simply across the wall. Just like her, you can also put tall plants in such planters and place them near pale walls to bring life around them.
Girl_withbindiya: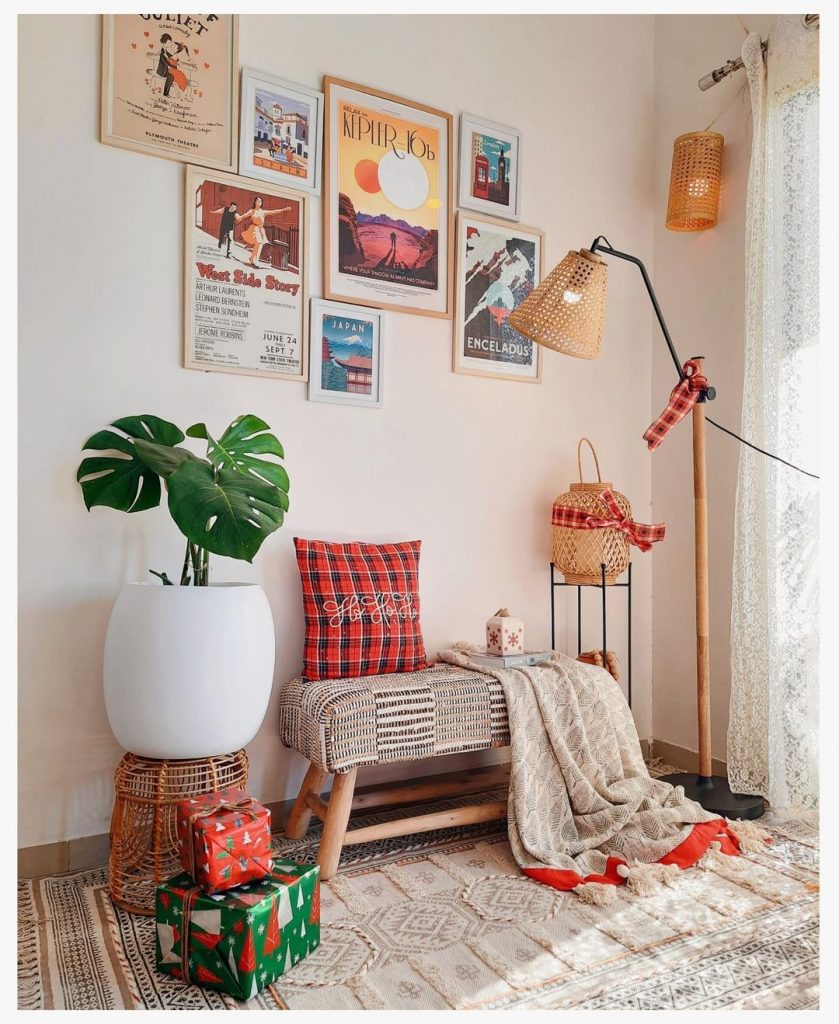 This content creator who loves being around plants, has beautifully placed a white-coloured FRP planter by Bonasila with a boho set-up. Just like her love for bohemian style, you can try to build one, by including lots of colours. Since Christmas is also around, she opted for a Christmas theme and placed the planter beside a wooden lamp, wrapped with a red ribbon, red and white coloured reindeer pillow covers etc. You can do the same, this Christmas. Go for some exotic destination photo frames, various types of lamps and wood centric decor pieces along.
Payaljainparekh: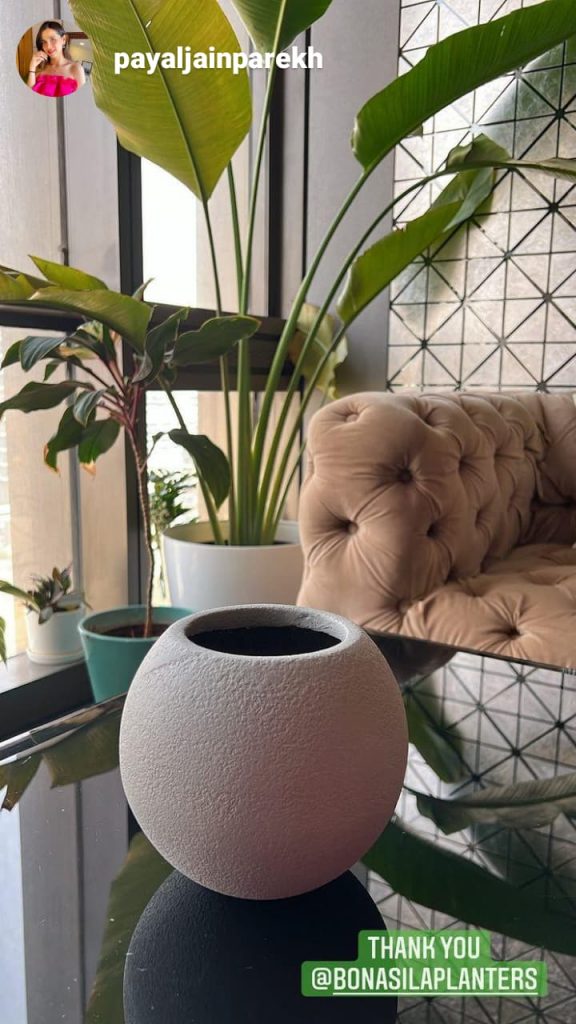 This Mumbai-based lifestyle blogger subtly placed a planter on her coffee table. You can keep a small ovalio planter near your windows for a fresh start to the day with a nice cup of tea.
The.vogue.vanity (Daizy & Ankit):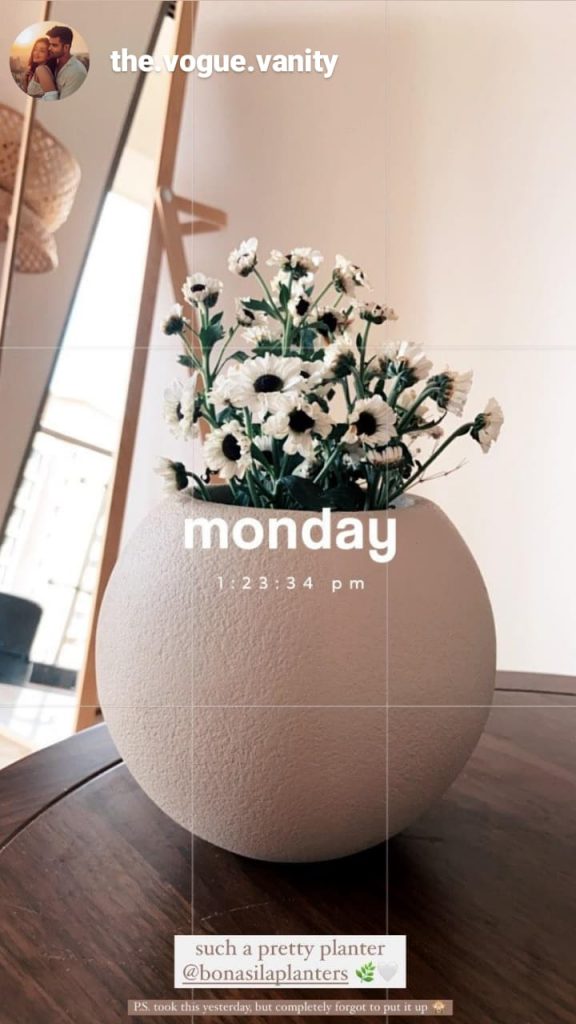 This fashion and lifestyle couple elegantly place white sunflowers in a small round planter. You can simply put them on your side tables to give them a wholesome look.
Bindugopalrao: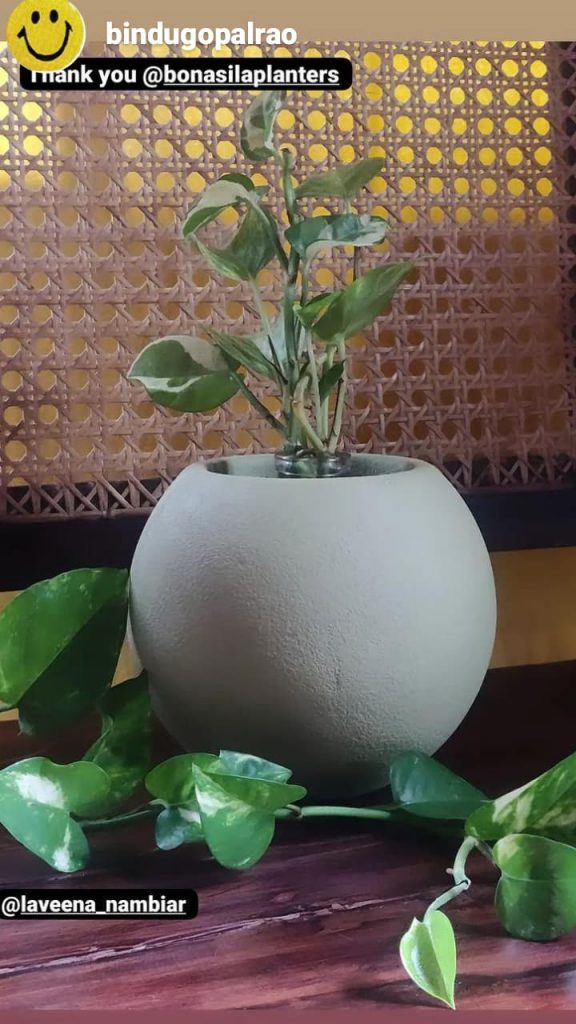 This writer-photographer chose to grow a money plant in a small plant pot. You can place them in your kitchen area as well to feel fresh while doing your chores.
Just like these influencers, you can also decorate your space with plants and protect them with strong, aesthetic and durable planters from Bonasila, India's leading planter manufacturers. Look out for your favourite pick from 35 designs, 12 matt/gloss colours, 4 textures and 14 rustic finishes available. Order these lightweight planters to bring life to your spaces today.