Outdoor planters play a very significant role these days. Be it for your homes, offices, hotels, schools etc. It's like keeping our traditional set of beliefs aligned with modernity. A calm and composed green space with an exclusive range of designer pots sets a win-win situation.
As we are all aware, hotels are such places where you step-in to feel rejuvenated and relaxed. You crave to get that "home away from home" with the numerous facilities that they provide. The sole goal of this industry is to craft a rewarding experience for each and every guest staying along.
Hence, there is no compromise in providing comforting and cozy vibes. For guests to have that perfect first impression, these days hotel landscaping has been in great demand. It is that very element that is forbidden to be overlooked in any circumstance! A great solution to this is overall "green styling" around the location. With designer pots for plants, like that offered by Bonasila, this will be like a cherry on the cake!
Now the question is, how can adding plants at hotels be so beneficial?
Direct connection with nature
Holding the sight of your guests with a mesmerising experience such as having different trees and flowers will give them a blissful sensation. Nothing is as powerful as having a direct connection with nature. With the help of designer garden pots, this experience can be amplified because of the inclusiveness of exclusive art! The calmness, growth, celebration, love, care, patience, positivity everything is felt very deeply when greenery is around. With a perfect planter, your guests will recognise these emotions, right to their soul and their experience would be left priceless.
Lasting Impression
The foremost impression of plants with guests creates a charismatic effect. Believe it or not! You will literally see the spirits of people rising as soon as they are drawn closer to plants. Imagine yourself witnessing a rare flower in a couple of designer pots, what a pleasant sight, isn't it? Having them matters! It could be around the parking lot, walkways, main entrance or near the reception area. It is guaranteed to add elegance, elevate the hotel standards. Make sure you put the plant in by carefully picking designer garden pots from Bonasila, it will surely be noticed then!
They will significantly increase your ratings and review
We all must have noticed how a good review stands very crucial for any industry, in particular the service. One good review equals many more happy faces waiting to be served by you. Therefore, decent reviews on travel websites set a high tone of desirable experiences. For you to climb a baby step here, you can set fresh flowers and plants at the welcome area which will act as an inviting and indicative of the high standards of your hotel location.
Plants with suitable planters give more range
Decorative yet light-weight planters help in easy shifting of the plants for any rising circumstances. Different seasons call for a sudden change of pot locations, leading to a change in the area's decor. In this situation, Bonasila planter helps! Befriending them will be a lifetime gift. There will be easy shifts with no disruption of ground at all. Bonasila's planters are crafted carefully to suit your overall design scheme and also landscaping. It supports cleaner and greener presentation of the entrance or lobby.
Right set of designer pots, big impact
When it comes to choosing the right set of these important pieces, a few aspects should be kept in mind since this simple inclusion gives a great impact! Both, on the location and for the guest experience. It is not merely as simple as just adding them and hoping for some miracles to appear for them to look extra charming. A few tips to be considered are as follows:
Colour and Shape
With Bonasila, you can get a variety of colours and shapes for your beloved plant, perfect fiber pots for plants! To give a modern and upscale vibe to the decor area and the guests, you can choose from various pots that Bonasila has to offer.
For a chic environment, we would suggest you stick around with vibrant colours. Choose the colours of the designer pots thoughtfully, not too bold, not too bright. Make sure that it doesn't turn out to be gaudy in terms of the restaurant decor.
You can choose from these 7 stunning options that Bonasila has to offer: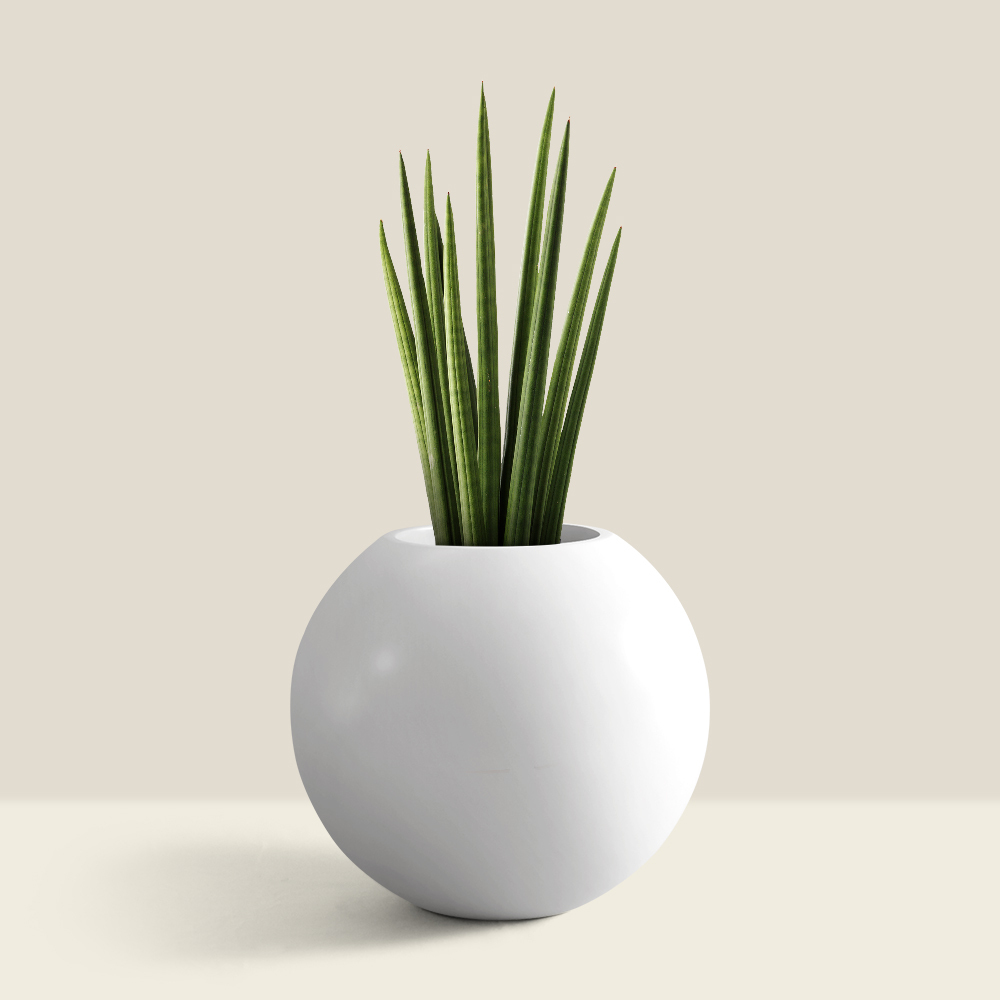 This uncommon planter is going to leave a lasting impression on your memory. This shape is not seen very often. Inspired by the oval shape, the perfect round curves will leave a calm, soothing appeal. This indoor designer pot for plants is going to bring the perfect outer manifestation of the inner beauty that would define the well-designed restaurant decor spaces. This planter would blend perfectly with the modern interiors.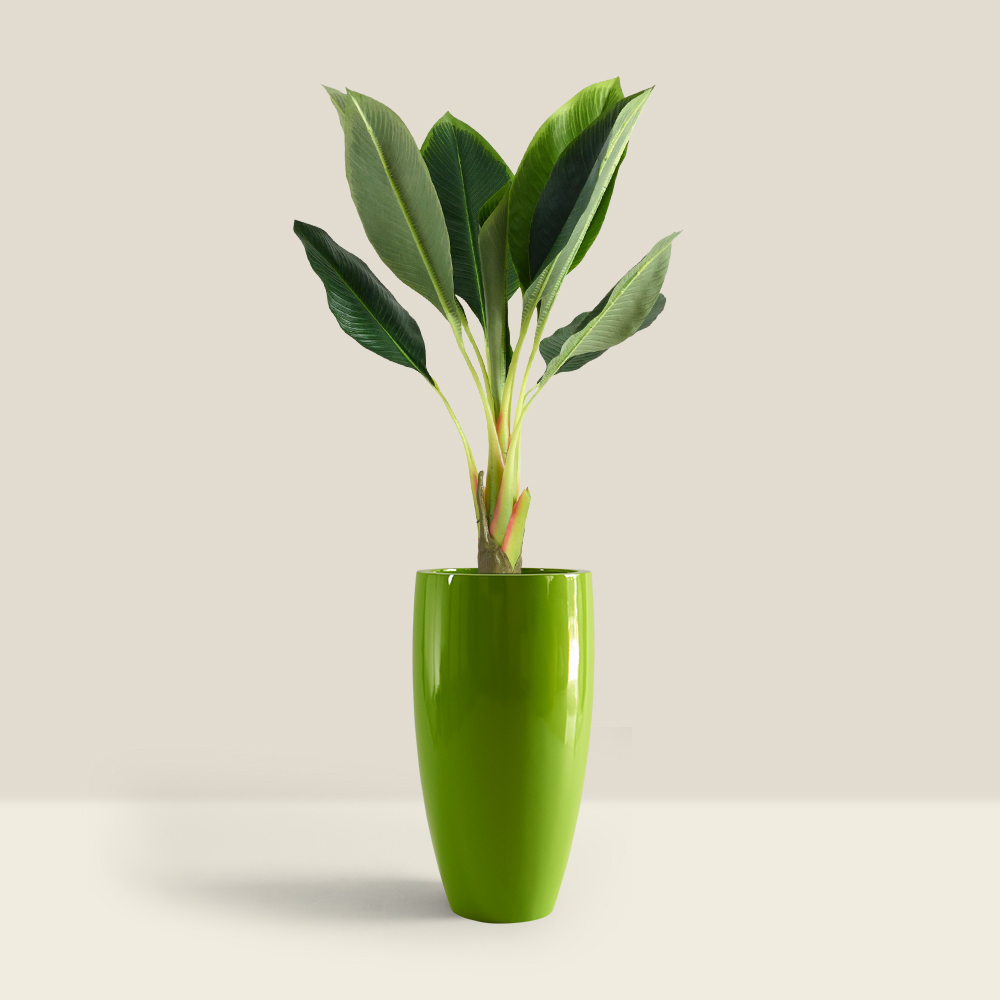 With graceful curves and vibrant colour schemes, these designer garden pots come in a variety of sizes. You can pick the best suited to the restaurant decor. These are large round outdoor planters with a traditional design yet very significant patterns.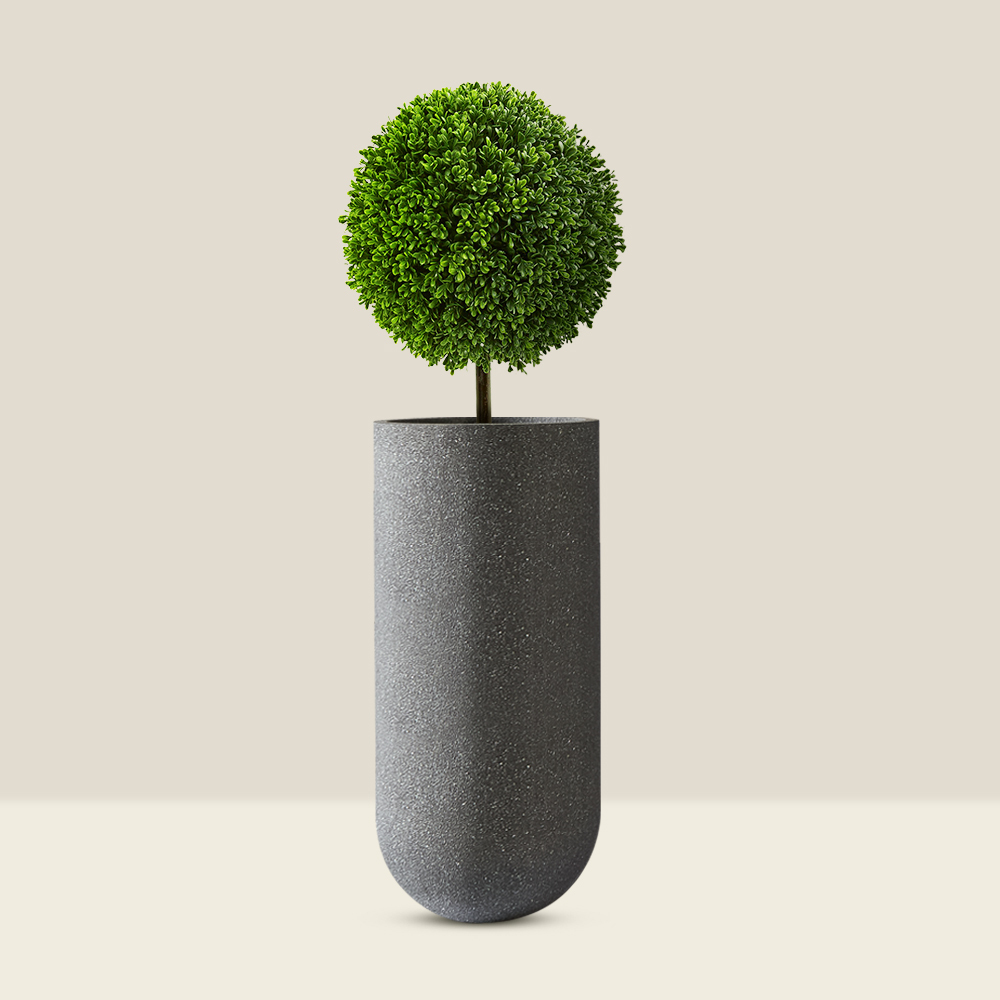 Leppo is one of the most simple yet elegant designer pots that hold a large variety of tall plants in both indoor and outdoor settings. These planters feature very simple and basic shapes and help you get an earthy feel with their textured variants. Its colour variants are very pleasing and symbolise a perfect sense of growth, calmness and zest. This is also our top selling FRP planter. Experience exclusivity with Leppo!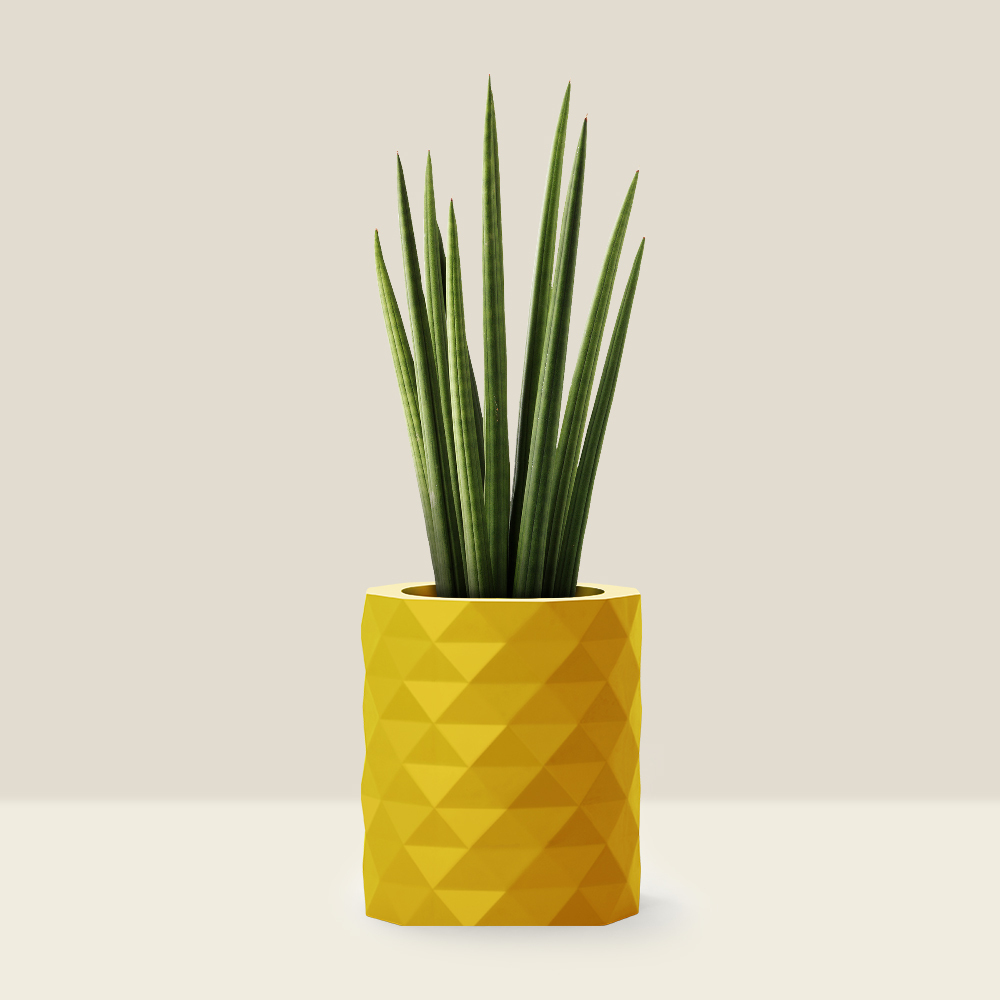 With it's stunning triangular patterns, these planters carry larger root space for taller plants. Be it modern, as well as contemporary design. These contemporary design themes are sure to win over your decor spaces at any cost. Put these designer pots around and feel the vibe that they have to offer! Its USP lies in its 3D type effect since its body is quite hollow. Its wider circumference will win the hearts of the guests!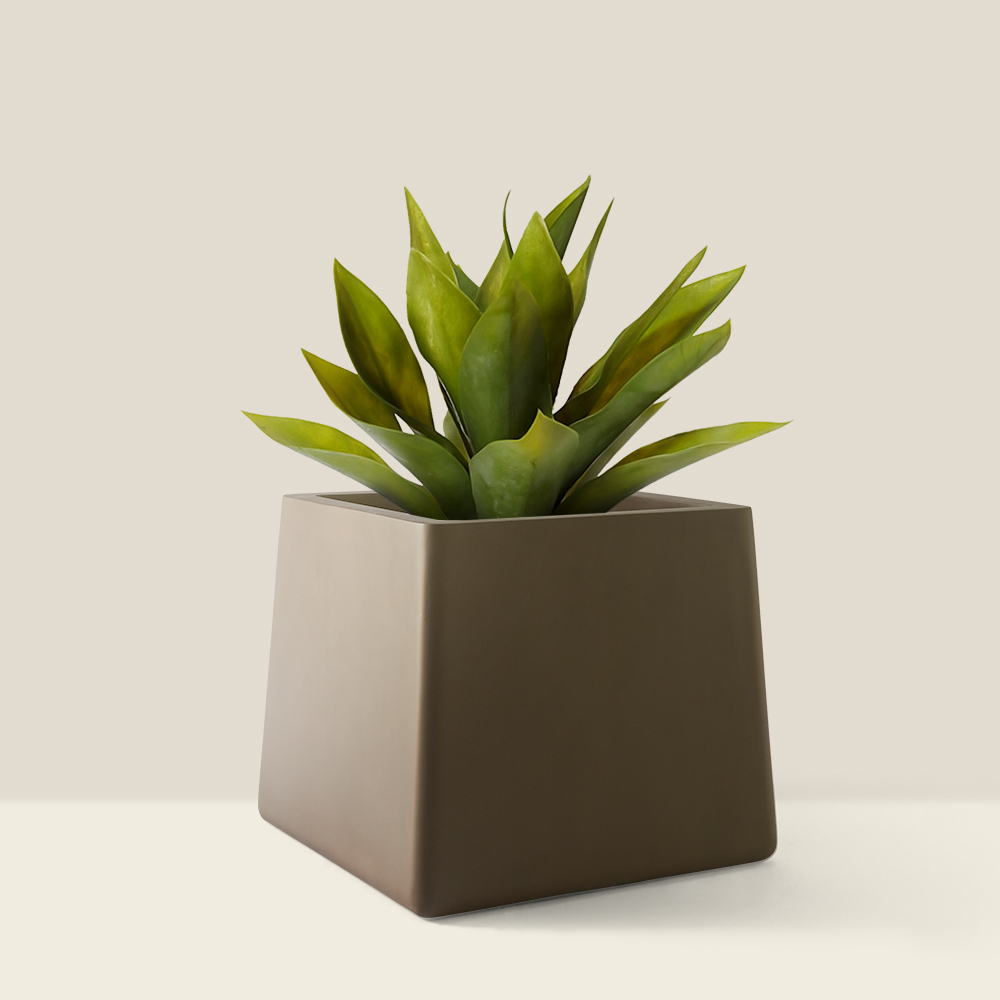 These decorative pots online will bring out modernity with classics in the form of a perfect indoor planter. This is inspired truly by everyday shapes. Be it straight lines, rounded edges etc. These exclusive planters will help you give a fresh perspective about your surroundings. Your hotel space definitely needs a decor piece like this since it will go well with the modem design themes.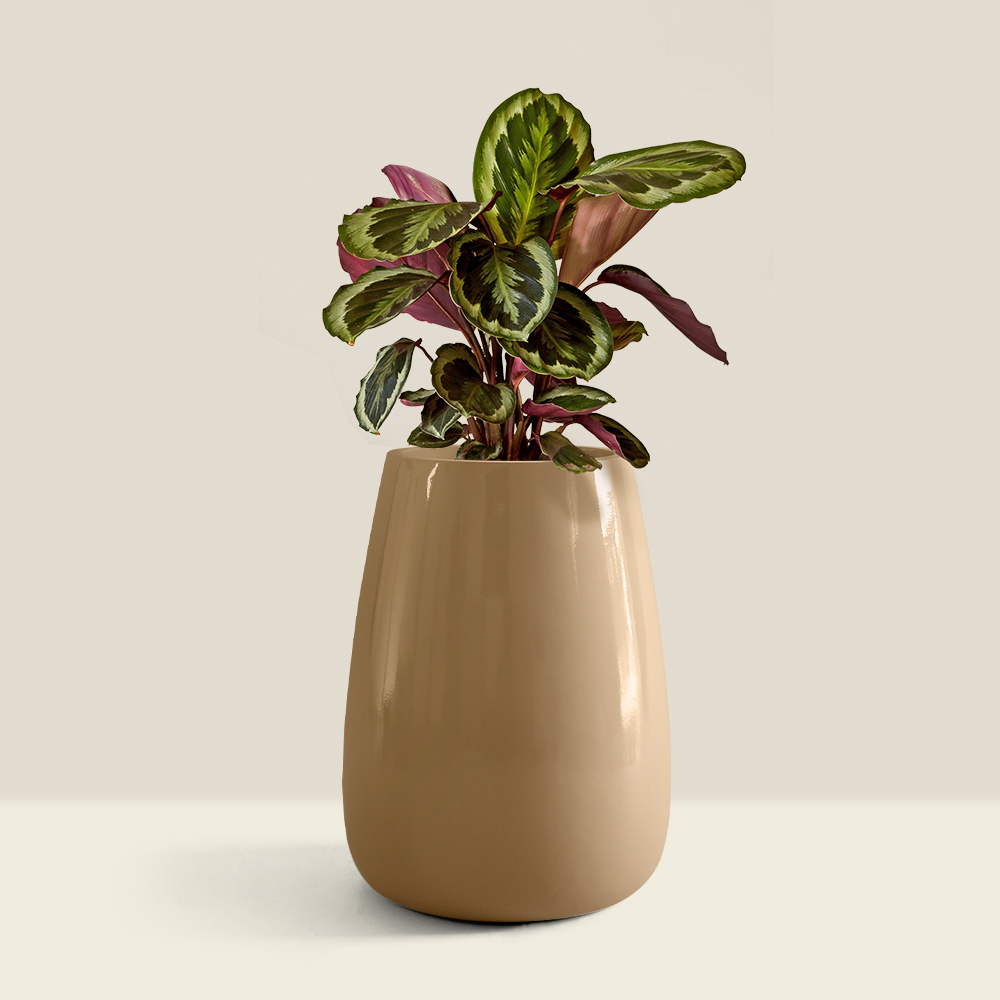 You are guaranteed to get a mesmerizing glimpse from these fiber pots online. Vonny is crafted to give you the finest finishing with some bold statements for your space. It is that distinct array creation that will beautify the plants much more than what it actually beholds. This modern-day plant pot promises to give your guests a very mesmerising glimpse.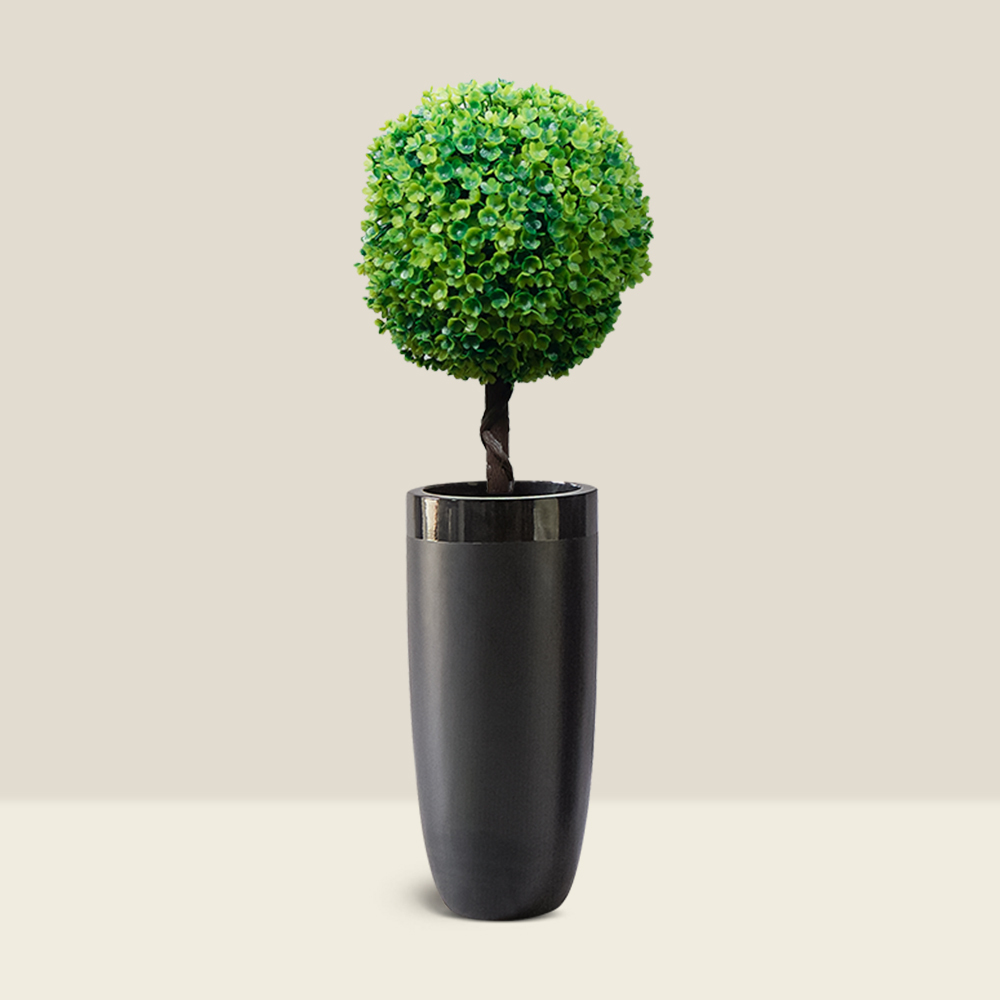 The most terrific thing about Nivoli is that it brings in liveliness along with itself. It is the best welcome planter which is perfectly suitable for entrance lobbies. Imagine getting this masterpiece for your hotel entrance or reception area. Also, this planter tends to bring life to the dull sidewalls of your space. These fiber pots online by Bonasila are weather-resistant, elegant and will act as a great friend to the plants.
Confused where to start from?
Are you ready but still confused about the planters that would spruce up your hotel space? Don't worry, Bonasila has got your back! With a variety of colours, shapes, patterns and sizes, we aim to offer you the most unique yet hospitality needs-focused planters at a very exclusive range. Each planter is carefully crafted in-house with the help of our talented in-house artisans who keep a close eye on detailings and other general specifications. We make sure that with our matte and glossy options available, your hotel gets a voguish look. Very elegant and very classy. These planters make sure that all your aesthetic needs are fulfilled, be it for luxurious hotels, decent and traditional restaurants, guest houses, hostels etc. Bonasila has already collaborated with a few hotels and given the ambience and interiors a classy touch of its craftsmanship. Our speciality lies in justifying the overall look of the hotel/residential premises. We, as India's leading fiber pots manufacturer, pledge to provide you with the best, lightweight, weather resistant planters for a hassle-free and cleaner experience. For orders or any queries, feel free to reach out to us at hello@bonasila.com or call us at +919265077632. We will be pleased to address your concerns. Choose different, choose Bonasila!